50 Free Photography Lessons You Should Take for Fun
Have a new camera or are ready to dust of the old one? If you haven't taken a picture in a while, there is lots to learn. But don't panic. You don't' have to re enroll in school or spend hundreds on a professional photographer. Learn how to do it yourself.
Whether doing it for the memories or to experience the new tech, the below 50 free photography lessons you should take for fun are jam packed with useful tips, tutorials, video lessons, and much more.
Free Multiple Photography Lessons You Should Take for Fun
The below free photography lessons are given in several areas on the same site.
1. Photography Course : These free photography lessons cover cameras, computers, digital equipment, and other related items. Choose from beginner, intermediate, and advanced courses. There are even tips for editing and new lessons on aperture and other topics.

2. Geoff Lawrence : Each photo tutorial here will help you take professional pictures just as he does. A wide array of free lessons covers everything from purchasing your next camera to editing. There are even video tutorials for more help and even help on how to make money from your photographs.

3. Best Photo Lessons Online : Stop here for over twelve free lessons on photography. With the lessons here you can begin to take better photos of any subject and get more enjoyment from your photography. Subjects include rule of thirds, S curves, negative space, and more.

4. Samy's Camera : Both professionals and everyday photographers can find loads of free photography lessons here. Lessons include everything from doing a professional photography shoot to the basics of cameras. There are even free lessons in Spanish.

5. Web Photo School : Visit this site for six free lessons on photography. They show how to improve a shot step by step in an easy to understand format. Current lessons include catalog shots, head shot, exposure, and portrait.

6. Imaging Resource: If you want to save money by taking your own bridal photos, this is the place to get free photography lessons. Other lessons include lighting, basic start ups on popular cameras, and more. They even show you how to use a Photoflex Starflash and backdrop.

7. Hyper Gurl : Her blog is full of website design tips. However, she takes a break to show her readers how to master photography for free. Introductory lessons include shutter speed, lenses, and bulb modes. She then moves on to tutorials for all photographers and those who own an SLR.

8. Short Courses : The online library of digital photography brings you several free photography lessons. Choose from displaying and sharing, workflow, image sensors, lighting, and others. You can also get a guide to digital cameras and other photographic equipment.
Best Free Business Photography Lessons You Should Take for Fun
You don't have to work in a business to learn and develop your skills with these free photography lessons, but it doesn't hurt.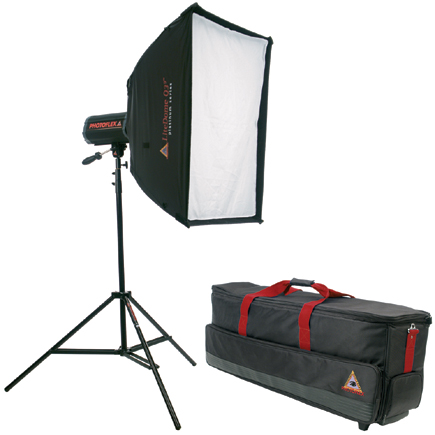 9. Kodak Tips & Projects Center : The professionals at Kodak offer many free lessons for the everyday photographer. Choose from tips and techniques, camera basics, and enhancing. They also have regular tips from the pros and daily contests.

10. Nikon Learn & Explore : One of the top SLR makers in the world, they have useful resources and lessons on the main site. Choose from Capture Your World, Insights & Techniques, and even a glossary. Current special features include zoo photography and an iPhone app.

11. Canon Learning Station : Another leading camera maker, they have tons of free photography lessons available at a click. You can get the most out of your digital camera, know more about which product to choose, and even get free software user guides. Simply click on Canon Digital Learning Center to get started.

12. Photo Workshop.com : A free account here gives you access to the Learning Center. Free photography resources include an Adobe Training Area, SanDisk knowledge, 3D workshop, and Photo 101. The site also lets you create a portfolio and display your work at no charge.

13. Microsoft Photography : This leading software provider keeps many photography resources here. Professionals can get a gallery on the works of others, along with videos. There are also articles, resources, and a blog with more.

14. Sony eSupport : If your camera is a Sony, stop here to get tutorials. Simply click your model number or product to begin. There are also troubleshooting tutorials offered as videos.

15. HP Learning Center : A leading PC maker, they have tons of free lessons for both business and everyday photographers. If you can't find what you need in the above, try here. Lessons are often on the basics, and HP has many other free courses to offer.
Best Free Software Photography Lessons You Should Take for Fun
Skip the lab and print or edit your photos yourself by taking a look at the below free photography software lessons.
16. Photoshop Help and Support : This program is a staple of photo editing software. If you have it or are considering a purchase, visit here to get a video tutorial on getting started, help with cropping an image, and tips for the workplace. If unsure on whether you want it or not, you can always click here to get a free trial of Photoshop, Lightroom, and others.

17. Adobe Photoshop CS4 : Whether you're completely new to photography or have been snapping photos for years, this free class will show you how to create magnificent photos using Adobe Photoshop CS4. You'll get time-saving tips, understand how to get the most out of the software, and learn how to edit and enhance your photos without compromising image quality.

18. Microsoft Picture It! Tips & Tutorials : A free image editing software from Microsoft, many XP and Vista users already have it. This extensive guide will help you do many common and uncommon tasks with it. They include animation, borders, cutouts, and more.

19. Corel Paint Shop Pro Photo Tutorials : This is another leading photo editing software. Free lessons include videos, making an eCard, text, and more. You can also click here to get free trials of it, along with other software.

20. Paint Shop Pro User Resources : If the above is too complex for you, click here. About.com has general information, tips free downloads, and more. There are also several other lessons on the basics.

21. iPhoto : This free photo editing software comes with your Mac or you can download the newest version. The tutorials for it include how to organize events and albums, reducing red eye, and troubleshooting. There is also a discussion forum and other resources.

22. iPhoto Training : If you need to go beyond the basics of iPhoto, click here. These free lessons explain how to organize and edit your photos. Dozens of lessons are on editing, slideshows, displaying, and more. Be sure not to miss the lesson how to create a photo DVD.

23. Organizing Your Photos With Windows Live Photo Gallery : After upgrading to Windows 7, are you having a hard time finding and organizing your pictures? Then watch this video with loads of tips. The video helps you share, tag, and more.

24. Windows Photo Software Tutorials : Learn how to use the photo programs that came with your PC with these free photography lessons. Choose from Windows Photo Gallery and Windows Live Photo Gallery. There are also other free lessons on other topics.
Free Everyday Photography Lessons You Should Take for Fun
No need to be an expert to take these free photography lessons.
25. Digital Photography Review : Before you buy that next expensive camera or piece of equipment, stop here. The site has the latest reviews on many of the popular cameras and even previews of upcoming ones. They also have lens reviews, a buying guide, database, and much more.

26. Fodor's Focus : This site helps you in your travel needs, including photography. Make sure your once in a lifetime pictures come out right by taking this free travel photography course. There are even tips for shooting the man made vs. nature made world.

27. About Photography : Liz Masoner is your photography guide at About.com. Choose from topics such as basics, copyrights, and even DIY. It is regularly updated as well.

28. The Sim Cam : This free photography lesson is extra fun in that it brings a simulated camera to your desktop. Learn shutter, aperture, film speed, and camera shake without risking your own camera. They also offer other free photography lessons.

29. Lighting 101 : The Strobist is a popular photography blog with many free resources. In these lessons, visitors are shown how not to be intimidated by off camera lighting. The series even includes how to utilize your flash, soft light, and much more.

30. Football Photography : You don't have to work for the NFL to learn how to take impressive sports pictures. NYIP interviews an expert in sports photography to help you capture your own moments better. Part 2 is also available, along with other useful podcasts.

31. Infrared Photography : This photographic technique uses an infrared lens to take pictures. Free lessons include the difference in IR, exposure settings, and more. You can also get related lessons and image samples.

32. Winter Photography : Get those snowy pictures just right with the help of this free photography lesson. A short guide gives you tips on proper exposure and more. There are also other lessons offered in photography from this site.

33. Night Photography Lesson : Because night time is a whole different scenario, check out this free photography lesson. There are short chapters on camera functions, night exposure, and lighting. School of Photography also has free lessons to choose from.

34. How to Take Great Pictures of Children : They're not kids forever, so take as many pictures as possible. With the help of this free photography lesson, you can do it better than ever. Tips include where, how, and when to take pictures.
Free Video Photography Lessons You Should Take for Fun
These photographers give you free lessons as a video with loads of help and fun.
35. Rick Sammon's Top Ten Digital Photography Tips : Professional photographer Rick Sammon gives you his top ten tips in this free photography lesson. They include light, color, focus, and others. Useful images are also included.

36. Skin Tones : Get a free photography lesson on how to capture both light and dark skinned subjects with this free photography lesson. Erin Manning from The Whole Picture shows you how in four easy lessons. Best of all, they are available on YouTube at a click.

37. DSLR Tips : Gordon Lane, photography editor, gives you loads of free tips on this photography lesson. He gives a few simple tricks to get great results in your night photography. There are also many other useful videos from him.

38. How To Take Black and White Photos : Get creative in your photography by learning more about black and white photography. Chris Conklin is retired from the U.S. Air Force and now follows photography full time. Get tips on colorless photography, along with many other videos from him.

39. 3 Minute Photography : If all you have is three minutes to learn photography for free, check out this series of videos. The first lesson is a basic introduction on what a camera is. Other lessons teach you more about how to use it.

40. Michael The Mentor : He gives quick, easy, and free lesson to understand photography for beginners. The featured lesson is on shutterspeed and there are also many resources for those who own Canon cameras.

41. Digital Photography 1 on 1 : Mark and other photography experts answer questions sent in by photography hopefuls. Many episodes cover a variety of topics. With over eleven episodes, you are sure to get something useful.
Best Free Photography Tools You Should Use For Fun
Make photography even more fun with the help of the below free tools.
42. BeFunky : Turn your photos into digital artwork with a single click at this site. Free tools include pop art, scribbler, stenciler, and many more. Simply pick an effect and upload your photos to begin.

43. Photoscape : Download this free software to your Windows PC to edit your images for free. Key features include batch editor, combine, animated GIF, and others. The site also offers other free image tools.

44. Gimp : If you have a Mac, this free photo editor is for you. It has a customizable interface which can be utilized by graphic designers. Those looking for the basics can get tons of photo enhancement tools.

45. MagCloud : Want to know what your photos would look like as a magazine? Then sign up for a free account here to see your PDF as a magazine for free. If you want to have it printed, it is only 20 cents a page.

46. Picnik : If photo editing software is too expensive for you, don't fret. Stop here to get easy and powerful editing tools. It is completely free and no registration or download is required. Also, if you have Firefox, there is an add-on for more convenience.

47. Resize It : This site does just what it promises. It can resize, reshape, and many other tools for your photos. There are also advanced tools with even more.

48. Picasa : If you love Google, you'll love this free photo tool from them. It helps fix, edit, and organize all of your photos. They also have a video introduction to tell you more.

49. Smug Mug : Display your photos in this impressive gallery at no charge. There are custom themes, a pro zone, and various user groups. Best of all, there are no ads or spam here.

50. DivShare : Use this service to back up all of your images online. Get an impressive 10GB of space at no charge. There are also paid plans that offer more.
Whether a professional photographer, just starting your career, or looking to fill the family albums with something special, the above 50 free photography lessons you should take for fun will give you loads of help. Best of all, you can learn everything from choosing your equipment to printing your pictures at no charge.